My Top 3 Favorite Eateries When I CAN'T Do The Dishes
In the Wilbourn household, we loooove food! BUT, the whole cleaning up after you cook part of a meal makes a great recipe quickly unappealing! If we are being honest with each other here, this momma also isn't much of a housekeeper which makes matters even worse in the doing dishes department. Thankfully we live in a beautiful place with a delicious food scene, San Antonio, TX.
So, as a work at home mom with a busy husband, 3 kiddos (11y/o, 9y/o and 7 months), and a serious aversion to doing dishes, we enjoy as much of that blooming food scene as our family budget will allow. As you can imagine, Yelp, Facebook and Google reviews are my best friends.
We have our go-to places during the week when I'm too tired/busy to cook or my husband is working late. I base them on proximity to our casa because after living on the East Coast for 5 years, driving more than 5 miles from the house is considered a day trip.
TOP 3 WEEKLY GO-TOs in MY NEIGHBORHOOD
#1 TRUE TEXAS BBQ
Y'all! Does it get any better than HEB? I am all about a good home cooked meal from the grocery store. When I'm not actually the one cooking, it makes it even better! My solution for this was letting my local market do the dirty work, so naturally when they put an entire restaurant in there, I thought I had died and gone to heaven! My main dish at TTBbq is the loaded turkey baked potato. Partnering that with a second chopped brisket baked potato for the hubs and chicken with mac & cheese for the kids has me living my best dishes free life! BONUS: They usually turn around my orders in less than 10 minutes and I can grab a few things from the store I might have forgotten during my last shopping trip.
#2 ALDACO'S
Ok, can you blame me for having Mexican as one of my top food choices?! In my opinion the San Antonio Mexican Food scene is like alway being able to get a good home cooked meal from grandma's house. Aldaco's is the closest Mexican Restaurant and to me one of the best places to get my Taco Tuesday fill. Our go-to here is the Tacos Gringos. Now, I know that pineapple on things like pizza has basically divided the internet and admittedly I'm sans pineapple, but hear me out. You put pineapple in Aldaco's flour tortillas with the marinated beef and it's basically the best thing since sliced bread! I pair this with quesadillas for the kiddos and everyone is happy. Oooooh and just two parting words, TRES LECHES!
#3 PAN & COFFEE
Listen, if you know, you know! While Pan, as I so affectionately like to call it, is only open until 6PM most days, it is almost a daily driver for my husband's coffee obsession. AND, since we are already there most morning, how can anyone expect me to turn down their breakfast and lunch menu. Do you have a notepad ready because my go-tos here are many?! Let's start off with the basics. You can't go wrong with their breakfast plate (2 eggs, refried black beans, roasted potatoes, 2 slices of bacon served with toast, YUM!) Throw in a pistachio concha on the side and it hits all the spots. Next, would be their quiche; caramelized onions, bacon, goat cheese is basically the stuff of dreams. My husband's fave at Pan is the Chilaquiles Pan&Coffee. Honestly, I have only seen him eat something else on their breakfast menu one other time because he likes it so much. Now if we aren't in the mood for breakfast foods, my immediate choice is the turkey pesto sandwich. I could literally eat this every day! They serve it with a side salad, but there are a couple other options for sides as well. Then you have their french dip, grilled cheese, tomato soup… basically their whole menu. Trust me, just go there and you can't go wrong!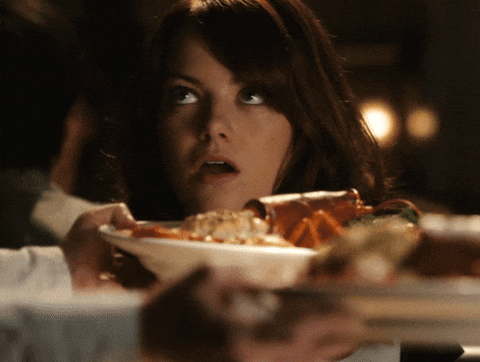 Now, it's your turn. Share your faves!
While those are my top 3, can't-ever-go-wrong-closest-to-my-casa and just like eating at grandma's (shhhh, don't tell her I wrote that) picks, there are so many more places to choose from all over San Antonio. Since I do abandon my 5 mile philosophy on the weekends and am usually up for an adventure, tell me what your top 3 eateries are in your neighborhood. **Serious bonus points for a stroller and family friendly environment!**